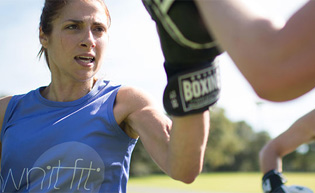 Motivation
The most important factor is finding the motivation, the driving reason for you to make a change, not just for a short period but for life. At Own it fit we will help you step by step uncover why it is so important for you to make a change for the better.
Through continual support, motivation and education, we will have you feeling more energetic and healthier than before. On this new journey you will find amazing motivation from within and feel like you can conquer anything you want in life.
Let's start with the decision you make now… your choice!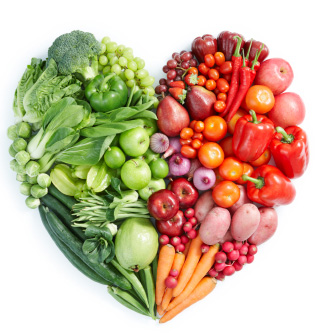 Nutrition
It is true what they say… you are what you eat! The foundation to a healthy body starts with good nutrition. Your goal may be to lose weight, get stronger or to maintain overall health but when it comes down to it, most importantly you need eat the right food.
Own it Fit will assess your current eating habits and educate you on the changes that would be beneficial to your goals and help create healthy eating habits. It's not about counting calories or adding up carb intake. At Own it Fit we keep it simple by eliminating processed foods. It's all about getting back to nature and enjoying grass fed meats, delicious seafood, lots of fresh vegetables, healthy fats, berries, nuts and seeds. Eat little starch, fruit, dairy and legumes.
The food that we consume should be nutritious enough to support our training and lifestyle. For some of you this will be a big change but we will support you and educate you so you make the best choices. We understand that there will be times when you will slip up and it's normal after all we are human but generally we try to eat healthy most of the time. It's really all about education, learning what to eat and not what to eat. And the best part about it, you can eat more of the good stuff and never feel hungry.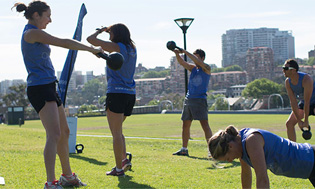 Exercise
Second from nutrition on the hierarchy is exercise. At Own it Fit we practice functional training. We use exercise that prepares us for activity common in our daily lives by using natural movement patterns. Exercise plays a vital role in keeping our bodies healthy.
There are so many benefits from exercise- helps prevent disease, strengthens, increases stamina, boosts metabolism and increases flexibility. When you start exercising regularly, you will wonder you weren't doing it to begin with. You will not only look great but you will also feel great from those amazing endorphin's our bodies produce and that's a great reason to get hooked.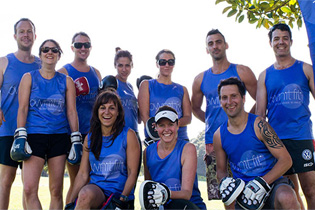 Lifestyle
Lifestyle factors – There are 3 main lifestyle factors that Own it Fit focus on outside of your nutrition and training, they are sleep, water and alcohol.
Sleep should be one of your main priorities if you want to see serious health and fitness benefits. Results from the gym actually happen during recovery. And the best possible recovery you can get is a quality night sleep. We recommend 8 hours of sleep per night. That goes for the weekend too, weekends are intended for rejuvenating from the weeks heavy workload, not to destroy the body through excessive alcohol consumption and lack of sleep.
Water – Intake keeps the body hydrated, which means you are better able to operate and function throughout the day, it helps boost your metabolism which helps burn excess body fat, and supports healthy bowel movements. Bottom line, the more hydrated you are the better your metabolism will work.
Alcohol – Own it Fit is realistic when it comes to alcohol, we understand that everyone likes to go out and have a good time. However we do believe in moderation when it comes to alcohol and trying to limit it to one or two nights a week. Alcohol dramatically affects a persons ability to achieve serious health and fitness benefits, it's a motivation killer and often causes sleeping problems. Through education on alcohol and how it affects your ability to gain results, you will be empowered to make your own correct choices.
This hierarchy forms the basis of everything we do at Own it Fit. Before anything else we will sit down and help you discover how to Own it, from there you will be educated on nutrition and we will continually monitor to ensure you are getting the results you desire, training is always varied and intense, sessions will be a combination of big compound exercises coupled with short bursts of cardio, outside of your sessions you will be encouraged to follow our three main lifestyle factors of good rest, keeping hydrated and limiting alcohol consumption. If you want to move, feel and look the best you ever have, then the Own it Fit system is for you.