Do you want an affordable outdoor boot camp that guarantees a great body transformation? Sydney residents can train their bodies and improve their fitness in a fun environment thanks to Own it fit. With 45 minute sessions held before work early mornings, during lunch times at 12.15pm, in the evenings and on Saturday mornings in the city and surrounds, there really is no excuse. Own it fit has boot camp locations across Sydney! Current bootcamp locations include Glebe, Annandale, Sydney Park, Leichhardt, Sydney CBD, Queens Park, Rushcutters bay and Rose Bay. Our classes are small and maximum numbers apply.
Own it fit is designed for people that love the outdoors, meeting new people, variety in their training and pushing themselves to be the best they can. Having achieved many life-altering transformations over the years, Own it fit has a 'no nonsense' approach to health and fitness that ensures results. It doesn't matter if your goal is weight loss, muscle gain or increased performance – the same basic principles apply. Healthy nutrition, exercise and mindfulness are the three pillars to well-being and are all key to success in you meeting and exceeding your goals.
Prefer some one on one fitness? For those who like a little extra support and motivation, our personal trainers in Sydney are able to assess your individual needs to help you achieve your goal of a complete body transformation. For those who are really dedicated, we also offer a 6 week challenge that is complete with recipes, unlimited boot camp, one on one support plus heaps more!
We know you want results. Here at Own it fit, we pride ourselves on client satisfaction, which is why if you are not happy with your progress we will give you a full refund with no questions asked. To find out more about our sessions and guarantees, contact us today.
Our Team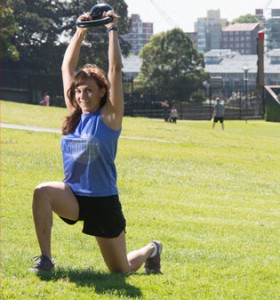 Melinda Cooper (Own it Fit owner and founder)
Having undergone a transformation physically and mentally as a result of exercise and diet I know my personal experiences can be used to benefit those I encounter through my life. This passion has transferred into training my clients to achieve their goals. My philosophy on getting the desired results starts with nutrition. This is where I begin with each client by providing a plan of attack and continual guidance throughout their journey with me. What you put on your plate each day is the foundation of every single health and fitness plan that I write. I have worked with people that have different needs & fitness levels and I take into account your type of lifestyle to ensure sessions are effective for you. My goal is to help you achieve your fitness and lifestyle goals and make exercise a habit. Having been in the fitness industry for a number of years and through continual education in strength and conditioning, crossfit, boxing, spin and your entry level fitness courses, I am able to share my knowledge with my clients and help them achieve optimum health. My strengths are educating my clients so that they are empowered and motivated to make correct choices themselves. I am not a shouting type of trainer however I will motivate and push when needed. I don't expect my clients to do anything I wouldn't do myself, therefore I lead the lifestyle I expect from my clients, we are all in this together.
Once you start to feel and see the positive changes in your body, it is empowering! I find it amazing the mental and physical difference of what just a few weeks of exercise and a healthy lifestyle can do!
Qualifications
Certificate III Fitness Instruction
Certificate IV Personal Training
Advanced Boxing Instructor
Fundamentals of Kettlebells Level 1& 2
Indoor Cycling Instructor
Senior First Aid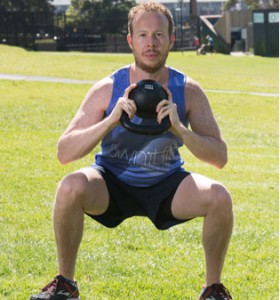 Brian Quinlan
Brian has a keen focus on results and comes from a corporate background where consistent and sustainable results are constantly required. To get the most from life we need to participate at our fullest capacity. This means that we need to understand the right components of a healthy lifestyle. The 3 key areas that Brian focuses on are nutrition, exercise and mindfulness to enable and facilitate greater well being for his clients. Training hard not only helps you achieve the results that you want but also improves your mindset, mood and outlook on life.
Qualifications
Certificate III Fitness Instruction
Certificate IV Personal Trainer
Senior First Aid
Tanya Doherty
Tanya is passionate about incorporating health and fitness into all aspects of life and helping people to make sustainable lifestyle changes. Since 2009 Tanya's worked as a Personal Trainer and Bootcamp Instructor.
Qualifications
Charles Poliquin Biosignature Level 1
Rehab Trainer
MMA Fitness Level 1
Certificate IV Personal Trainer
Group Fitness Instructor
Senior First Aid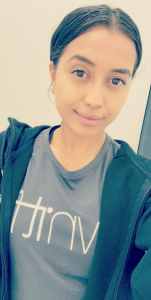 COACH DIDEM
I am a very active person. I started Taekwondo in high school and have been competing in the sport since the 9th grade. I am also a senior instructor in Taekwondo and love teaching little kids. I enjoy hiking, reading and outdoor activities.
I have been working out and dieting (due to competing) for 8 years. I started my Fitness journey at the Australian collage of physical education where I graduated with a Bachelor's degree in Exercise science. I am now studying my Graduate diploma in High Performance Sport.
I believe in the philosophy that each new day is a new opportunity to improve yourself! Take it and make the most of it!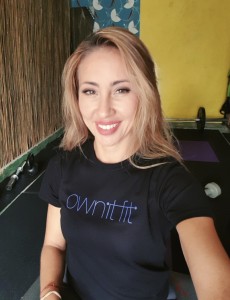 COACH ANELIA
I have been a personal Trainer for the past 9 years, and have been working at own it fit for the last 3 years, what can I say it's a wonderful place to work, it's a fun work place with a great community of health dedicated people and the banter is worth the early morning wake up I promise.
I have worked in various other settings over the years, one on one, groups, bootcamps, outdoors and in gyms. My personal interest in fitness are weight training, Mobility, yoga and long walks on the beach

kick boxing was my first love, yoga is my second still open to a third.
I'm also a mum to an 11 year old and as challenging as being a mum sometimes is I wouldn't change it for the world, I have worked with many mums and have experience working with both expectant mums and post natal clients in groups and one on one, I'm a big believer in working closely with women's health physios when it comes to post natal care, we all have different birth experiences and each woman needs to have a safe journey back to exercise after pregnancy with awareness to what her individual pelvic floor, soft tissue or birth injuries may be.
I'm also a Bulgarian at heart and genetically, also. I've been an aussie for almost 23 years now, but you know what they say about Bulgaria we are very well known for steriods,weight training ( and a few other things I shouldn't mention) but my absolute favorite is the Bulgarian squat.. If you don't know how to perform this AMAZING exercise please ask me and you won't regret it!
Qualifications
Certificate III Fitness Instruction
Certificate IV Personal Trainer
Punch Fit boxing & kick boxing instructor
Strength and conditioning coach
Safe return to exercise certified Pre/Post natal Trainer
Meditation facilitator
Nutrition 1 certificate
Mum and all round comedian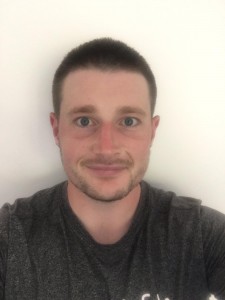 COACH ROSS- HEAD TRAINER AND ACCOUNTABILITY COACH
Qualifications
Honors degree in Sports Development and MSc in Strength and Conditioning.
Personal Training and group fitness qualifications with the European Health and Fitness Association.
Working as a PT for 8 years. In Australia 2.5 years now working for OIF over 2 years.
Hobbies: Big AFL and Rugby supporter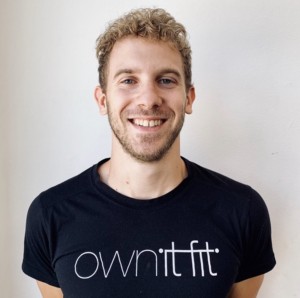 COACH MARCO – ONLINE COACH
I'm a strength and conditioning coach and a personal trainer.
I developed my competences attending the University of Insubria in Varese and the University of Milan, achieving a bachelor degree in Sports Science and a master degree in High-Performance Sport. During those years I also specialized my coaching style on strength training, mainly using powerlifting techniques and bodyweight basics.
I have been working with some different sports teams, basketball and volleyball especially, including one of the most competitive basketball team in the north of Italy, Robur et Fides Basketball.
I love helping people hitting their goals, particularly when they involve strength and performance, but recently I'm focusing more on rehabilitation processes, to allow people to go back to the physical activity after injuries.
My main hobby is playing League of Legends, a competitive videogame also, I love reading and watching movies at the cinema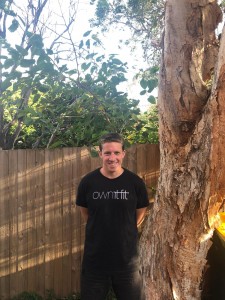 COACH JASON – 6 WEEK BODY TRANSFORMATION ACCOUNTABILITY COACH
Qualifications
Bachelor of Exercise Science
Diploma of Education
Rehab FX Certification
Kettlebells Certification Level 1 & 2
Mobility Certification Level 1
Battle Ropes Certification Level 1
Hobbies: In my spare time I love Surfing, Running & Holidays with my family.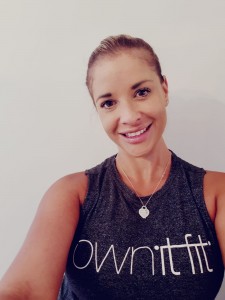 COACH LEXI
Our Focus
Own it Fit's aim is to give clients optimum health and fitness. Our belief is that everyone can achieve this, regardless of where they are at when they start their journey with us. We offer a holistic health and fitness experience. We understand that when it comes to transforming a persons life that there are other major aspects outside of the gym that must be worked at. Our belief, and what has worked for all of our clients, is that there is a simple hierarchy of needs when it comes to a total health and fitness transformation.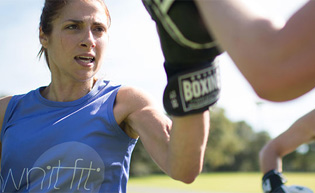 Motivation
The most important factor is finding the motivation, the driving reason for you to make a change, not just for a short period but for life. At Own it fit we will help you step by step uncover why it is so important for you to make a change for the better.
Through continual support, motivation and education, we will have you feeling more energetic and healthier than before. On this new journey you will find amazing motivation from within and feel like you can conquer anything you want in life.
Let's start with the decision you make now… your choice!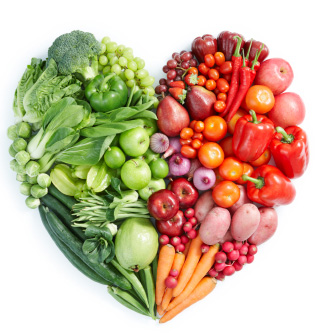 Nutrition
It is true what they say… you are what you eat! The foundation to a healthy body starts with good nutrition. Your goal may be to lose weight, get stronger or to maintain overall health but when it comes down to it, most importantly you need eat the right food.
Own it Fit will assess your current eating habits and educate you on the changes that would be beneficial to your goals and help create healthy eating habits. It's not about counting calories or adding up carb intake. At Own it Fit we keep it simple by eliminating processed foods. It's all about getting back to nature and enjoying grass fed meats, delicious seafood, lots of fresh vegetables, healthy fats, berries, nuts and seeds. Eat little starch, fruit, dairy and legumes.
The food that we consume should be nutritious enough to support our training and lifestyle. For some of you this will be a big change but we will support you and educate you so you make the best choices. We understand that there will be times when you will slip up and it's normal after all we are human but generally we try to eat healthy most of the time. It's really all about education, learning what to eat and not what to eat. And the best part about it, you can eat more of the good stuff and never feel hungry.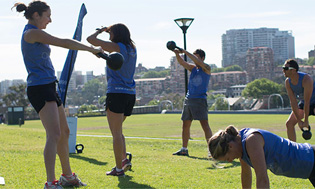 Exercise
Second from nutrition on the hierarchy is exercise. At Own it Fit we practice functional training. We use exercise that prepares us for activity common in our daily lives by using natural movement patterns. Exercise plays a vital role in keeping our bodies healthy.
There are so many benefits from exercise- helps prevent disease, strengthens, increases stamina, boosts metabolism and increases flexibility. When you start exercising regularly, you will wonder you weren't doing it to begin with. You will not only look great but you will also feel great from those amazing endorphin's our bodies produce and that's a great reason to get hooked.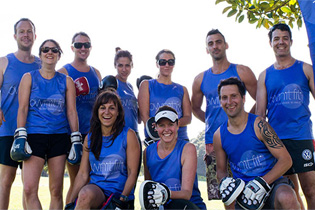 Lifestyle
Lifestyle factors – There are 3 main lifestyle factors that Own it Fit focus on outside of your nutrition and training, they are sleep, water and alcohol.
Sleep should be one of your main priorities if you want to see serious health and fitness benefits. Results from the gym actually happen during recovery. And the best possible recovery you can get is a quality night sleep. We recommend 8 hours of sleep per night. That goes for the weekend too, weekends are intended for rejuvenating from the weeks heavy workload, not to destroy the body through excessive alcohol consumption and lack of sleep.
Water – Intake keeps the body hydrated, which means you are better able to operate and function throughout the day, it helps boost your metabolism which helps burn excess body fat, and supports healthy bowel movements. Bottom line, the more hydrated you are the better your metabolism will work.
Alcohol – Own it Fit is realistic when it comes to alcohol, we understand that everyone likes to go out and have a good time. However we do believe in moderation when it comes to alcohol and trying to limit it to one or two nights a week. Alcohol dramatically affects a persons ability to achieve serious health and fitness benefits, it's a motivation killer and often causes sleeping problems. Through education on alcohol and how it affects your ability to gain results, you will be empowered to make your own correct choices.
This hierarchy forms the basis of everything we do at Own it Fit. Before anything else we will sit down and help you discover how to Own it, from there you will be educated on nutrition and we will continually monitor to ensure you are getting the results you desire, training is always varied and intense, sessions will be a combination of big compound exercises coupled with short bursts of cardio, outside of your sessions you will be encouraged to follow our three main lifestyle factors of good rest, keeping hydrated and limiting alcohol consumption. If you want to move, feel and look the best you ever have, then the Own it Fit system is for you.