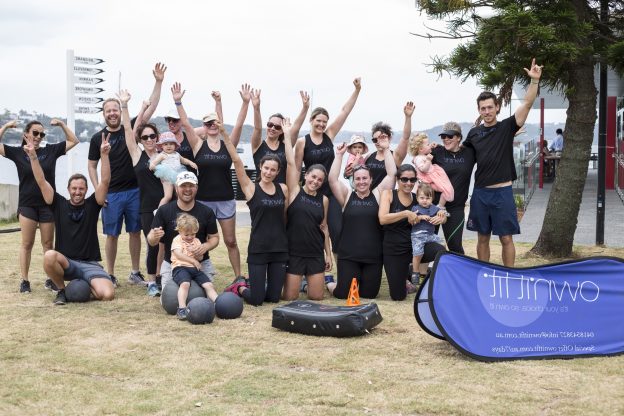 The word boot camp is often associated with long and strenuous exercises that are overseen by scary looking personal trainers. However, this couldn't be further from the truth. Boot camp is characterized by outdoor exercises that are fun and friendly.
For the above reason alone, boot camps have gained popularity rather quickly since its inception, and rightly so. Other than helping you target all the main body muscles during their high- intensity training sessions, they encourage social bonding. This way, by the end of the boot camp, you'll walk out physically fit and with a handful of new friends.
You may have been thinking of joining a boot camp, but haven't managed to identify one. If you are a resident of Sydney, Australia, you might want to give Own it Fit Training. They are based in Rose Bay, Queens Park, Rushcutters Bay, North Bondi, Vaucluse, Bondi Junction, Bellevue Hill, Eastern Suburbs, Inner West, Leichhardt, Forest Lodge, Annandale, Leichhardt, Five Dock, Balmain, Alexandria, Sydney park,
Erskinville, Petersham, Marricville, Glebe, Sydney, Sydney city, Observatory Hill, The Rocks, Woolloomooloo and The Domain and are considered among the best in Fitness. Own it Fit Training offers a well- equipped gym space and offers effective boot camps and so forth.
If you're still on the fence about joining a boot camp, below are a few reasons why you shouldn't. 
Encourages Muscle Building And Body Toning 
Most boot camps have their members take part in high- intensity exercises, as well as cardiovascular and mobility enhancing exercises. High –intensity exercises, also known as strength training exercises target every muscle group in the body. Hence, you are less likely to neglect a muscle group in your body and more likely to increase muscle mass. This encourages the development of a leaner and more toned body. Additionally, strength training exercises combined with cardio have both been found to increase bone strength and density, as well as improve cardiovascular health.
Improves Our Ability To Be More Present
According to licensed therapist Emma Bennett, LCSW, we should take care of ourselves just as much as we take care of our kids. Self-care can be in the form of fitting an exercise regimen into your daily routine, sleeping more and eating healthy. Whatever avenue you choose, self-care should ensure that we get rid of fatigue, isolation and even resentment.
Without doing so, feelings of resentment may build-up, and we may end up being passive-aggressive towards the people around us. When we fatigued, we lack the energy to fully be present for our kid's sake. Our children need a parent that is fully present and capable of meeting and taking care of their needs.
It's Affordable 
If you are just beginning your exercise regimen, it is often wise to start with a little guidance. This often comes in the form of a personal trainer. Personal trainers can help draw up an effective workout routine that is suitable for you and your body type.Regardless of how effective they can be, they tend to be very expensive. Fitness boot camps tend to be more cost-effective
Encourages Bonding
Boot camp is a suitable choice for those that enjoy the outdoors and socializing. Recent research proves that we as humans tend to be happier when we interact with nature. Imagine having to interact with nature and exercise at the same time? Your body will be producing a lot of happy hormones that will, in turn, improve your mood significantly.
Fitness boot camps also come with another advantage: exercising in groups. Here, you can improve the bond between your friends or make new ones.
Team Motivation
One of the main reasons people fail to meet their fitness goals is the lack of motivation. One or two months after joining a local gym, the motivation to continue seems to disappear. By joining a boot camp, chances of you falling off the wagon are very slim.
You will surround by a team of people trying to achieve the same fitness goals as you. Not only do these people help keep you accountable, but they help keep you motivated.
Quick Results
It's not just the team of people in the boot camp helping you stay motivated, but the head of the boot camp as well. He or she will help achieve high fitness goals and improve your endurance within no time. Trainers are required to encourage you to push harder after they've identified your level of endurance.
After the session, you'll have achieved more than you could have in an hour of a simple workout routine.